When was the last time you planned a marketing campaign from start to finish? The last time you weren't simply given a "blocking chart" and asked to execute a plan that someone else put together without any background information? When was the last time you sat in a room with the creative, content, sales and marketing teams and did a proper brainstorming session? 
You probably don't remember because it hasn't happened for you just yet. 
Digital marketers are being taught how to come up with keywords for their search campaigns, or update their audience targets on Facebook, or perhaps how to report on numbers using Google Analytics. Marketing teams are relying a lot more on new tools, software and automation systems that allow them to rapidly execute all kinds of digital campaigns at scale, but they are forgetting a few key principles: the substance, the creativity, the actual campaign planning. 
Few marketers understand what a proper digital campaign is and the amount of time and effort that needs to go into planning one of them. That's why you end up with teams that work in silos trying to achieve fragmented goals instead of having a clear path to achieve success as a team with all moving pieces connected together.
What is a digital marketing campaign?
A campaign is "a series of planned activities that are intended to achieve a particular social, commercial or political aim" – which means that you are trying to fulfill a specific goal, and everyone works collectively on their piece of the puzzle to accomplish this core goal.
For example, when the Toronto Raptors play the Los Angeles Lakers, the Raptors are not looking at the tactics, positions, and players of the New York Knicks. The coaching staff and the players take the time to plan a well-thought out "campaign" that will work well against the Lakers only. When it is time to go to battle against another team, they will plan something completely different. This is a collective effort to achieve an overall brand goal, the Championship. But it will take many battles to get there, so planning becomes equally as important, if not more so, than the execution phase. Not the other way around. 
Great, now that I know what a campaign is, how do I plan one?
Before you get to come up with a multi-million dollar concept, write the perfect ad copy, publish a social post that might go viral, there are a few things that you need to know that will help you plan a successful campaign. 
The list is not intended to be the holy grail of planning a proper marketing campaign nor am I going to tell you this is "the ultimate guide for planning a campaign" but this can be a framework you can use as your first stepping stone.
Goals are the most important part of your planning stage. They give a purpose to your marketing activity and tell your team what direction to go and what is the intended outcome. Remember the Raptors? How can they win the Championship? 
Most companies tend to set their company-wide and marketing goals based on a revenue objective. It makes sense; you operate for profit and you need the cash to keep going. That, however, doesn't mean that all forces need to be revenue-driven. What this means is that you, collectively as a company, have to hit a specific target and planning ensures that every moving piece is measured differently in how it helps meet this one objective.
The ultimate goal, let's say revenue, should have a well-defined set of subgoals so each team or person knows exactly what they are striving for. You might tell yourself "I'm just a social media coordinator," how am I going to bring millions of dollars in revenue with one post per channel per week? Breathe! You are not being measured just by revenue. Instead, you are seen as part of a broader team that plays a key role in creating legitimacy and a relationship with those who sit at the core of everything you do, the consumers. 
Here are some ways each team can contribute to your goals
This is an oversimplified example, but as you can see, all tactics have completely different targets, but each of them is a building block to reach the ultimate goal, revenue.
Channel

Goal

Contribution

Targets

Paid Search

Sales

Revenue

Target ROI of 10X + 50% of total newly acquired users

Paid Social

Sales and brand awareness

Revenue + user growth 

Target ROI of 4X + 25% of total newly acquired users

SEO & Content

Community building and quality content creation

Traffic generation + direct relationships and content coverage with external publications

12 High quality pieces published via the Verge +

Build relationships with 20 new publications

Email

Sales and nurturing

Revenue + Establishing relationships with clients

Target ROI of 6X + 25% of total newly acquired users

Site Management

Conversion rate optimization

Data-driven experiments, enhancing consumer funnel

Increase conversion rate by 20% + 3X data-driven experiments per month
Now that you have goals set up, you need a way to track them. 
Tracking is one of the most overlooked elements of a marketing campaign. A lot of marketers tend to assume that if we are recording sales, then everything must be accurate. That's hardly the case. 
Before even thinking about your marketing campaign concept, you need to make sure that a proper process is in place to guarantee that tracking is fully accurate, recording and attributing performance to the right channels. It is a task that will require support from various teams, but keep in mind that this is how you are going to track success to know if your goal has been achieved or not. 
Jessica Malnik, from Databox, wrote a comprehensive blog on tracking through Google Analytics. There are some key points in there that you can follow to properly deploy your tracking implementations.
What I have found helpful is mapping the consumer journey, that way you know in advance what you want to track, and the kind of actionable data you will get. This helps you visualize the most important elements to track, that will align directly with your subgoals, and feed into your ultimate goal. 
Try to stay away from vanity metrics that don't really influence your business. You want data that is impactful and contributes to your success. Don't just track actions and elements that will live in a report section, without having any influence on your business, just because someone wants to see how many people click on your team photo. 
Pro Tip: If you don't have experience with tracking implementations and deployment, please leave it to someone who does. Keep Steve Ballmer in mind.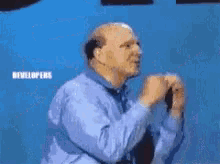 I mean, really really really know your audience. Just because you have a good product doesn't mean that everyone is going to love it. This is where personas can help you!
What is a persona?
Put simply, a persona is a fictional representation of your ideal customer. It highlights their specific needs, behavioural patterns, interests, pain points and motivations.
Why do we create personas?
These fictional characters help you understand a lot more about your users, who they truly are, where they play, what content they consume and all these insights help you create stronger marketing campaigns. 
When creating personas you need to do your research. Having a current customer base provides you with a critical advantage as you can learn more about your current users through surveys, paid and unpaid, interviews, a quick 15 minutes fire chat, or just an email asking them a couple of simple questions.
If you don't know where to start, here's a simple workaround that you can use: the who, what, why and how.
Who?
Get to know them first
Ask about their background, their job, their family, career paths

Demographics play a key role: age, gender, location. You can layer in other factors such as income

Key identifiers: what do they like? What publications do they read? What is their favourite app or online space, social media or otherwise?
What?
Understand what they are trying to achieve in general and by using your product or service
What is their main goal? Secondary goal? (For example, by using

ActiveCollab

as a project management tool, I'm trying to save time and stay organized)

What is their main challenge? Secondary challenges? (For example, I work with too many clients)
Why?
Here's is where your product makes an appearance 
Write down why your product or service will help them get to their goals
How?
Tell them how. How would you describe your solution to the market?
Describe your offering

Write down an elevator pitch
Let's see how this comes to life in the following example
Let's pretend you are a real estate company and your goal is to sell as many houses or condos as you can. You noticed that many of the properties that you have sold were purchased by first-time buyers. We got our first persona.
Meet Joey and Kate. They are a couple under 30 years old that live in downtown Toronto. Their goal is to get pre-approved for strong purchasing power so they can buy their dream condo. Their challenge is that it is a very competitive market and they are uneducated about taxes, rates, and do not trust financial institutions. They are not on social media but they love Quora and Medium.
What can you do? You inform, educate, and encourage them. You create content to support each of these themes helping your customers during their journey. Your goal still is to sell properties, but you now have a strategic direction on how to get there.
See how simple that was? Understanding your clients before you plan your campaigns is very critical. Keep in mind that you might end up with ten personas or just one. That's okay, there's no magic formula for it. It's what best works for your company, your product or your service. 
Your personas would and should change over time. Go through the same exercise with every single campaign that you plan. Remember this exercise will also dictate what channels you can use as part of your strategy.
Perfect segue to our last point. Content.
4. Create good content or don't create anything at all
A lot of marketers out there think of content as a written article, a campaign slogan, or an infographic. 
Content is everything that users are exposed to that comes from your brand. From an Instagram ad, to a landing page, to a promotional email, content is the one thing that will entice consumers to take action.
You have to create a message that moves and inspires people to take action. Creating good content is an art and a science. You don't want to be seen as promotional or write for the masses, hence why personas are a key part of the campaign launch. You are not creating a message for a broad audience or to please everyone, you are writing a letter to Joey and Kate, your customers. 
One of the key pieces to create great content is to sit back, and just imagine that you are having a conversation with one of your customers. Being a good storyteller is an art and it will take time, and yes, it is difficult at first, but you have to show your customers you can walk in their shoes and show them how you can get the results they want.
You need to create a content strategy process that works for your company. That includes your process, being able to predict what might happen in the market and be prepared if things don't go your way, and clearly be able to measure results.
Good content creation will dictate your creative direction, your core messaging, your advertising and marketing campaign themes, your email strategy and your channel distribution. Content touches every single part of the buying funnel and directly affects every one of the moving pieces within your campaign. 
If you want to create good content I highly recommend digging deeper into 10X content. Rand Fishkin, the founder of Moz, coined the term "10x Content", which is content that's 10 times better than the best piece that can be found online.
I've been on both sides of the table during my professional career as a marketer. And I can honestly tell you that when a campaign is well thought out and properly planned, the results are miles better than originally intended. 
How do you plan your marketing campaigns and activities? Share your examples with us!